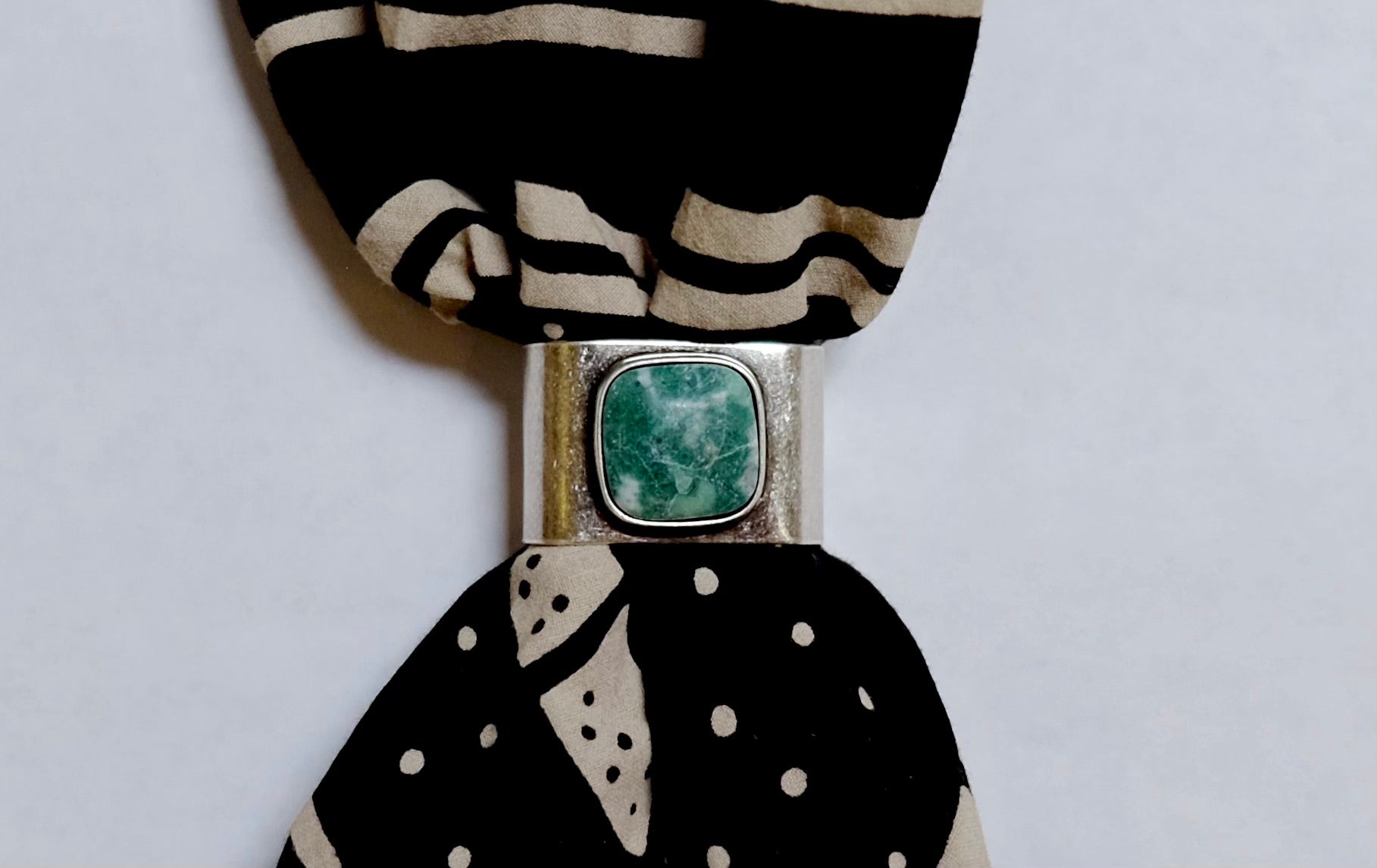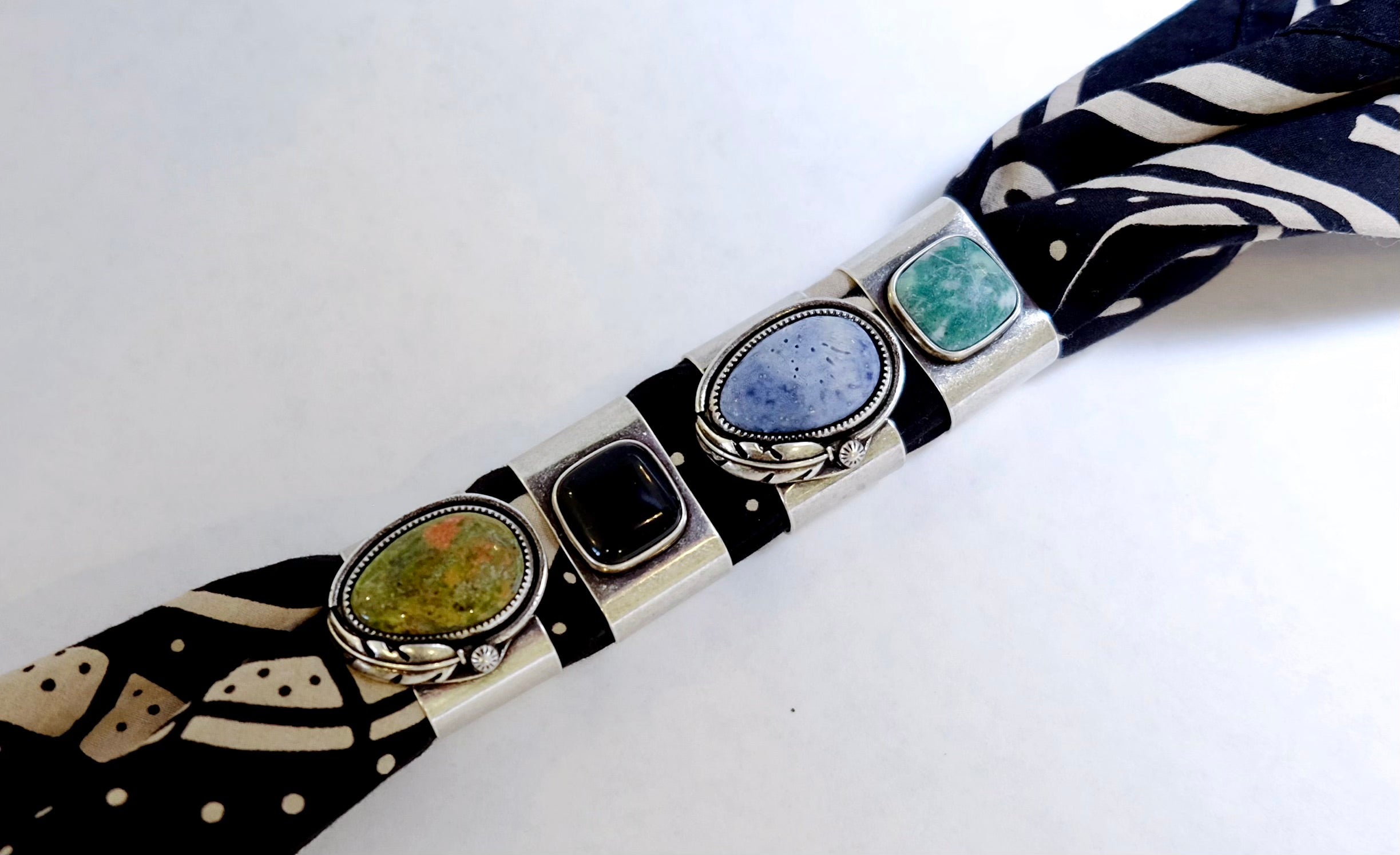 Jasper Bandana Slider
Modern jasper and Silver bandana Tie. The stone is set in a silver bezel that has been burnished for stability and then oxidized which gives a rustic patina and makes the details pop.

- Designed in Austin, TX (Iron Lamb Jewelry)
- Materials: silver, brass, jasper
Please note: This stone is hand cut and will vary slightly in color and veining.