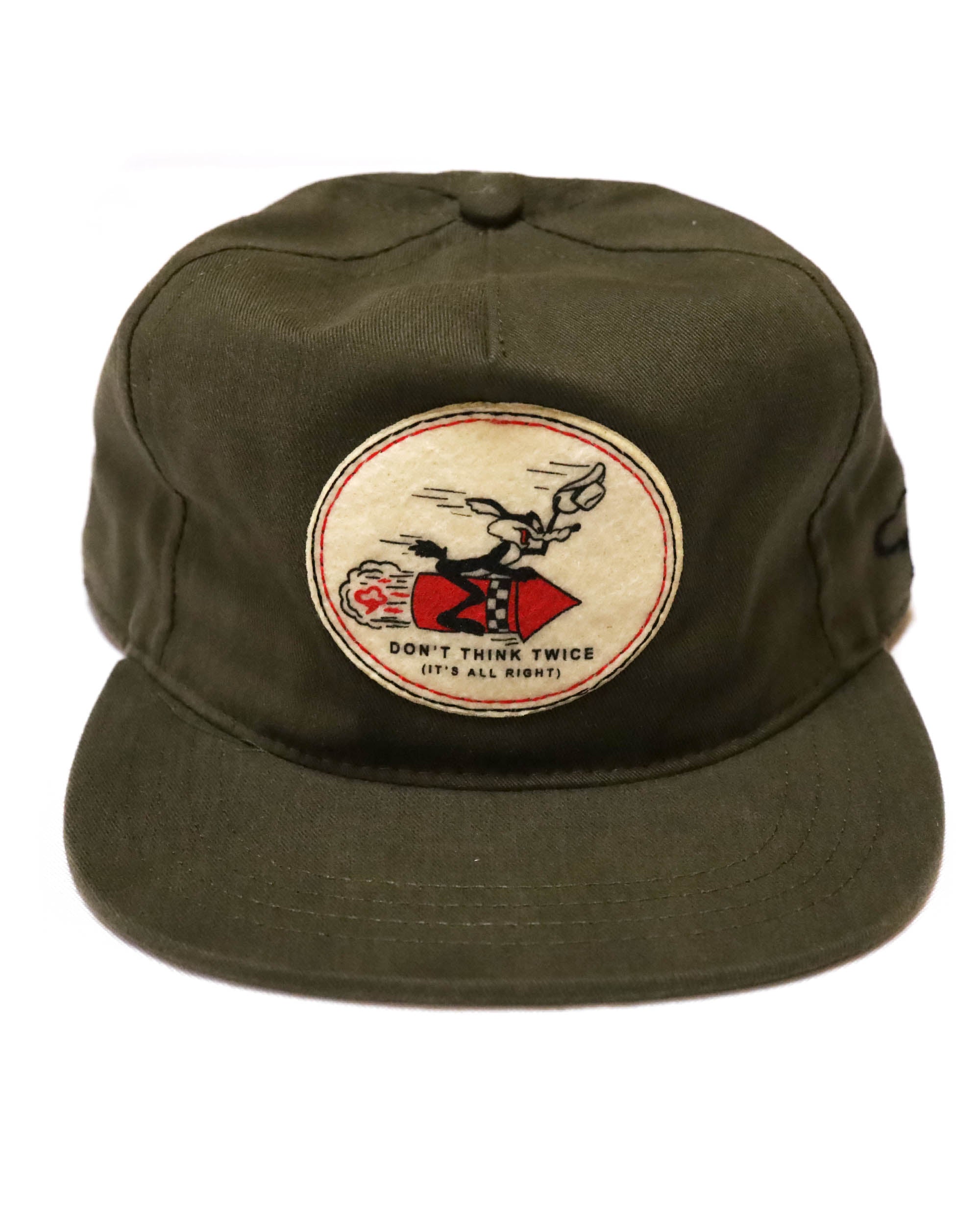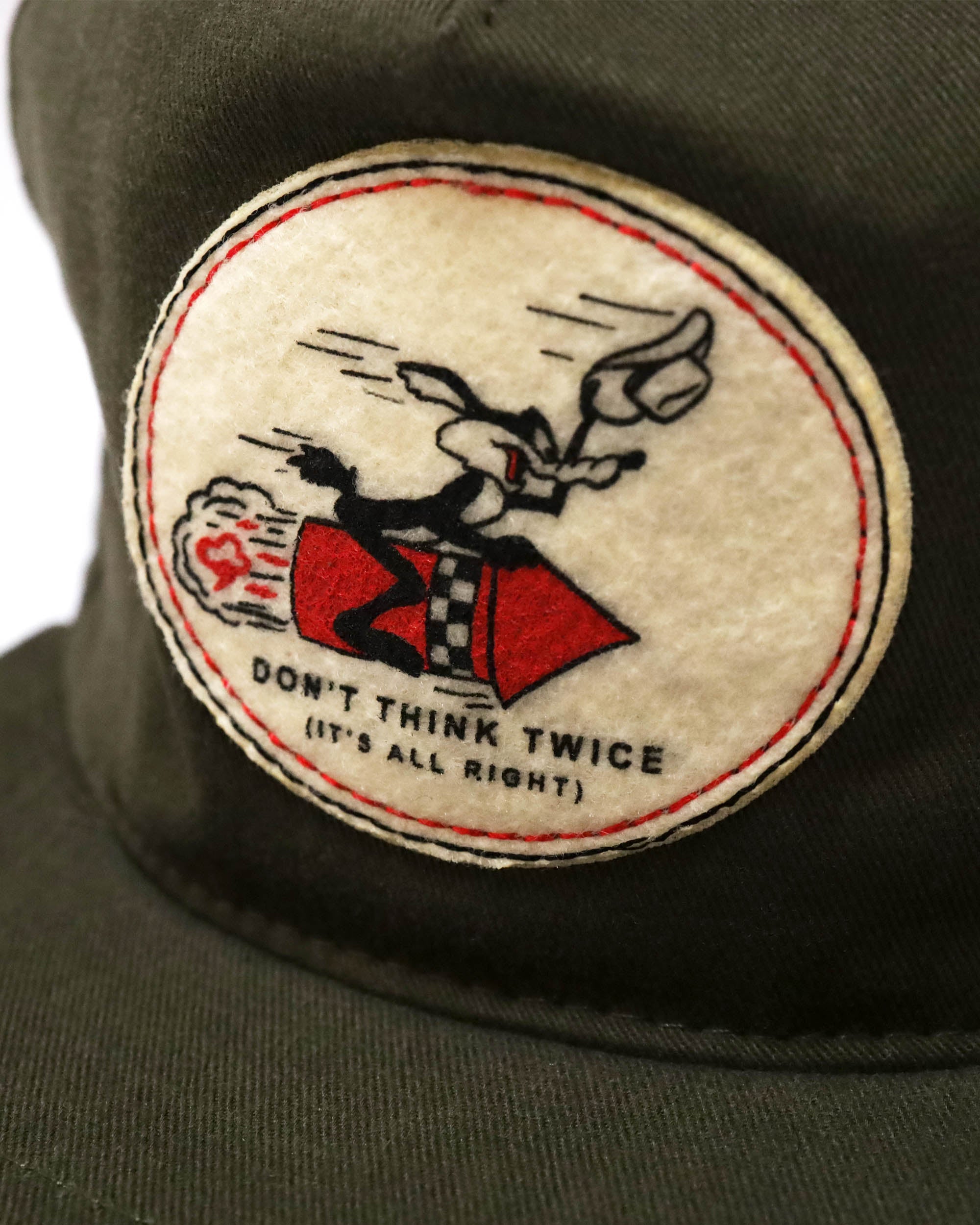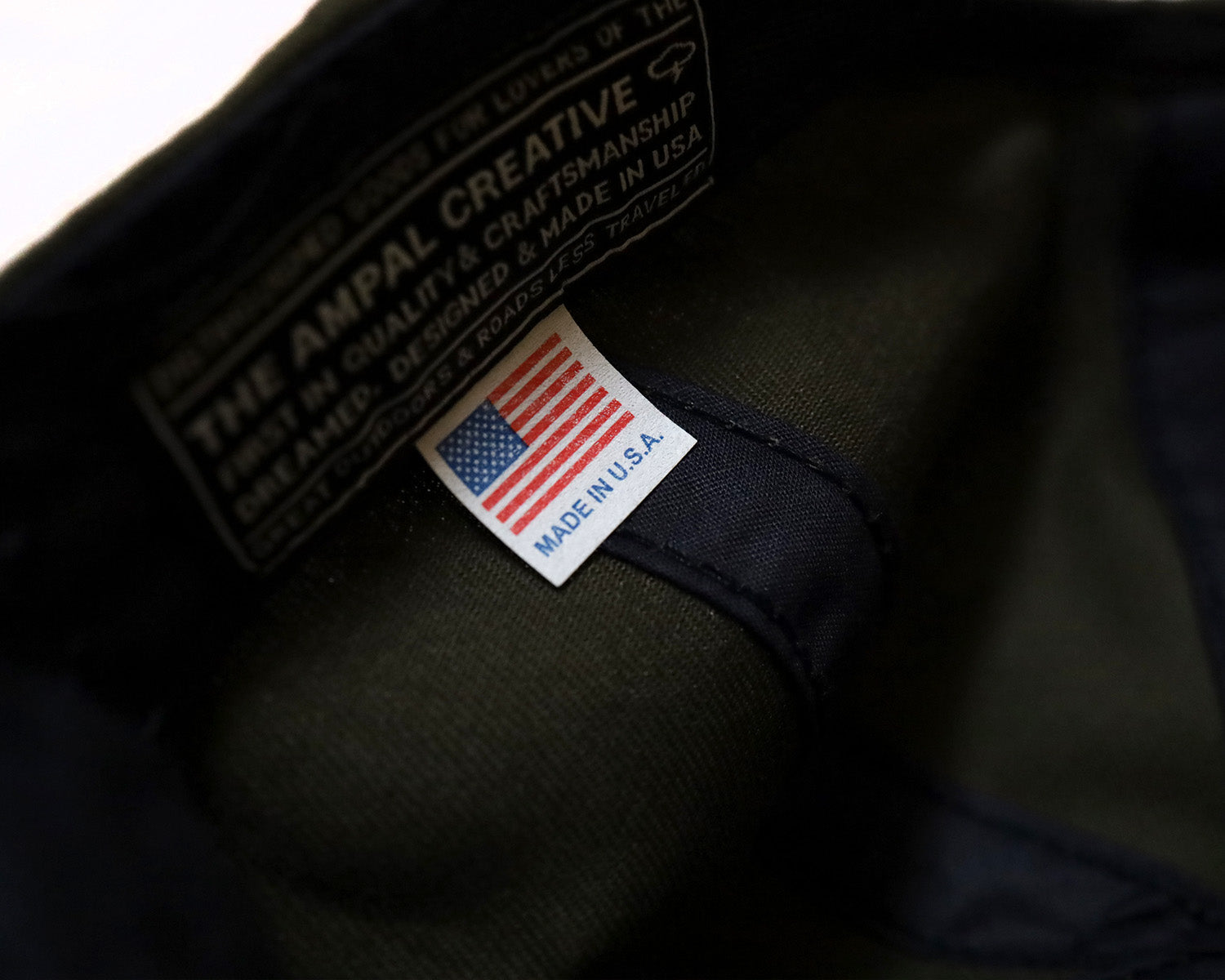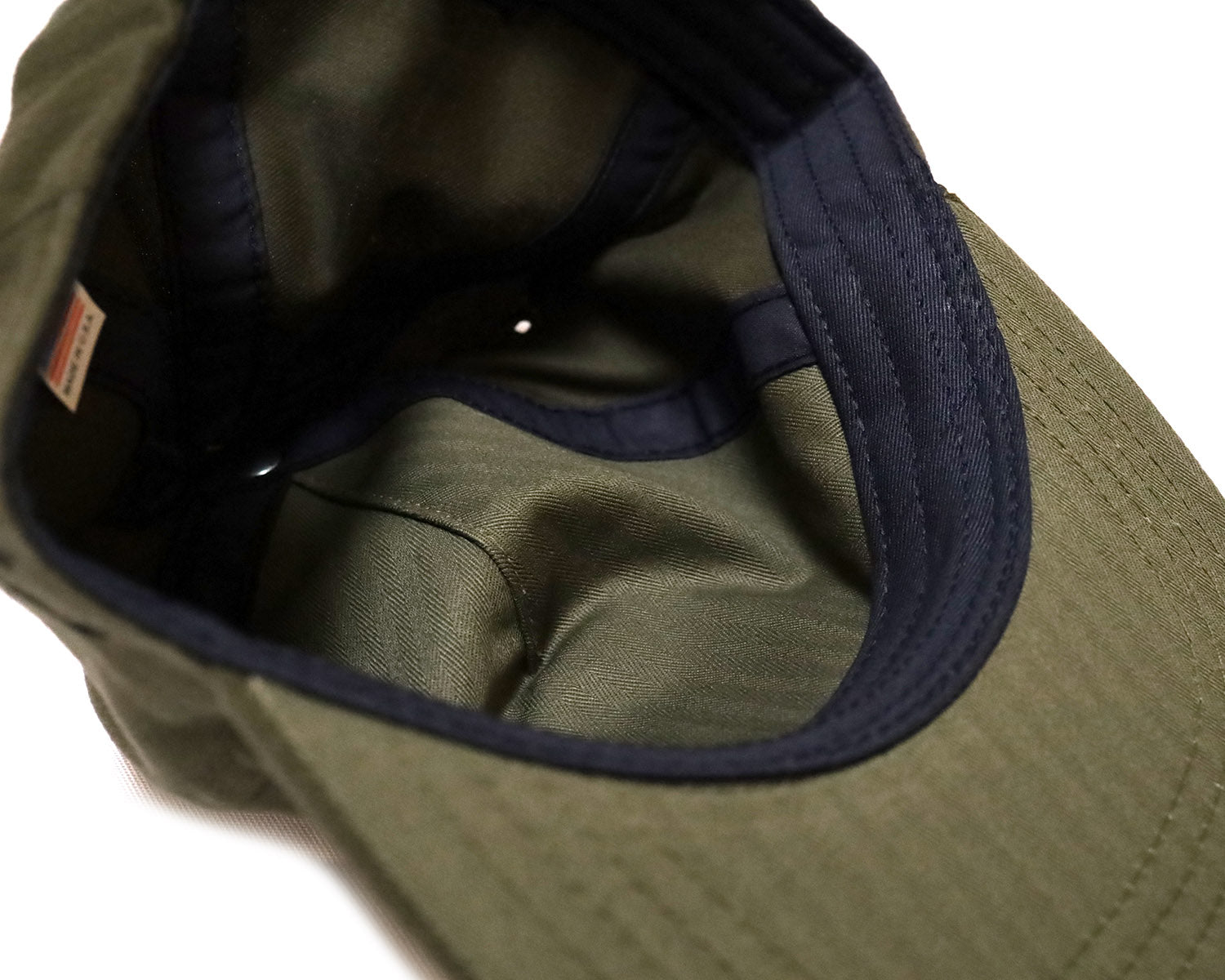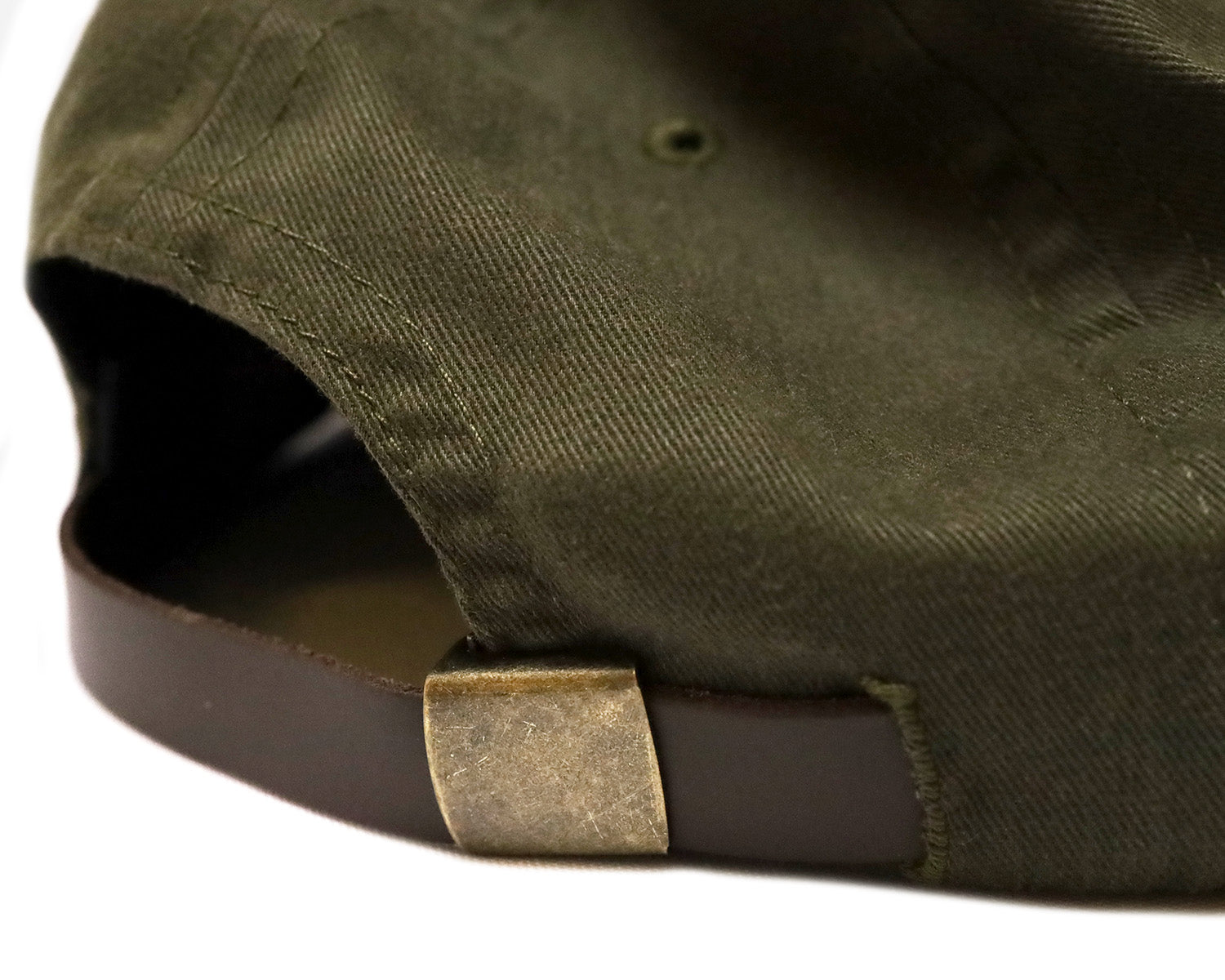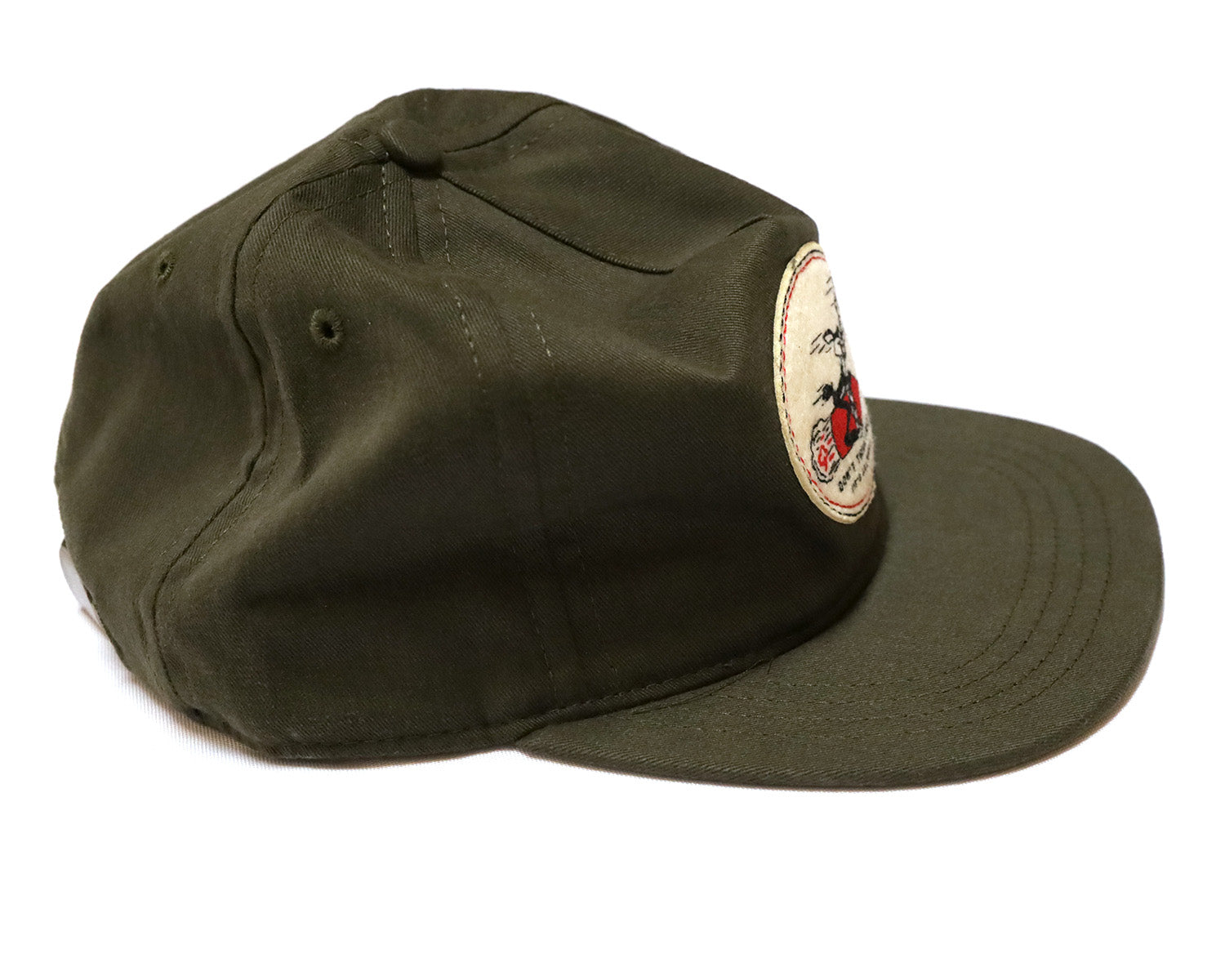 Don't Think Twice Twill Hat
'Don't Think Twice'. 

Act fast, because these will sell out faster that a Wiley Coyote on a rocket.  We are happy to be able to bring you these, albeit in very limited supply! This American made cotton twill hat from Ampal Creative features a patch with Wiley Coyote tipping his cowboy hat while riding a rocket - because sometimes, you've just gotta go for it.
MADE IN THE USA (Los Angeles, CA)
Color: Olive
Materials:
- Cotton Twill upper and brim
- Leather Strap
- Brass buckle