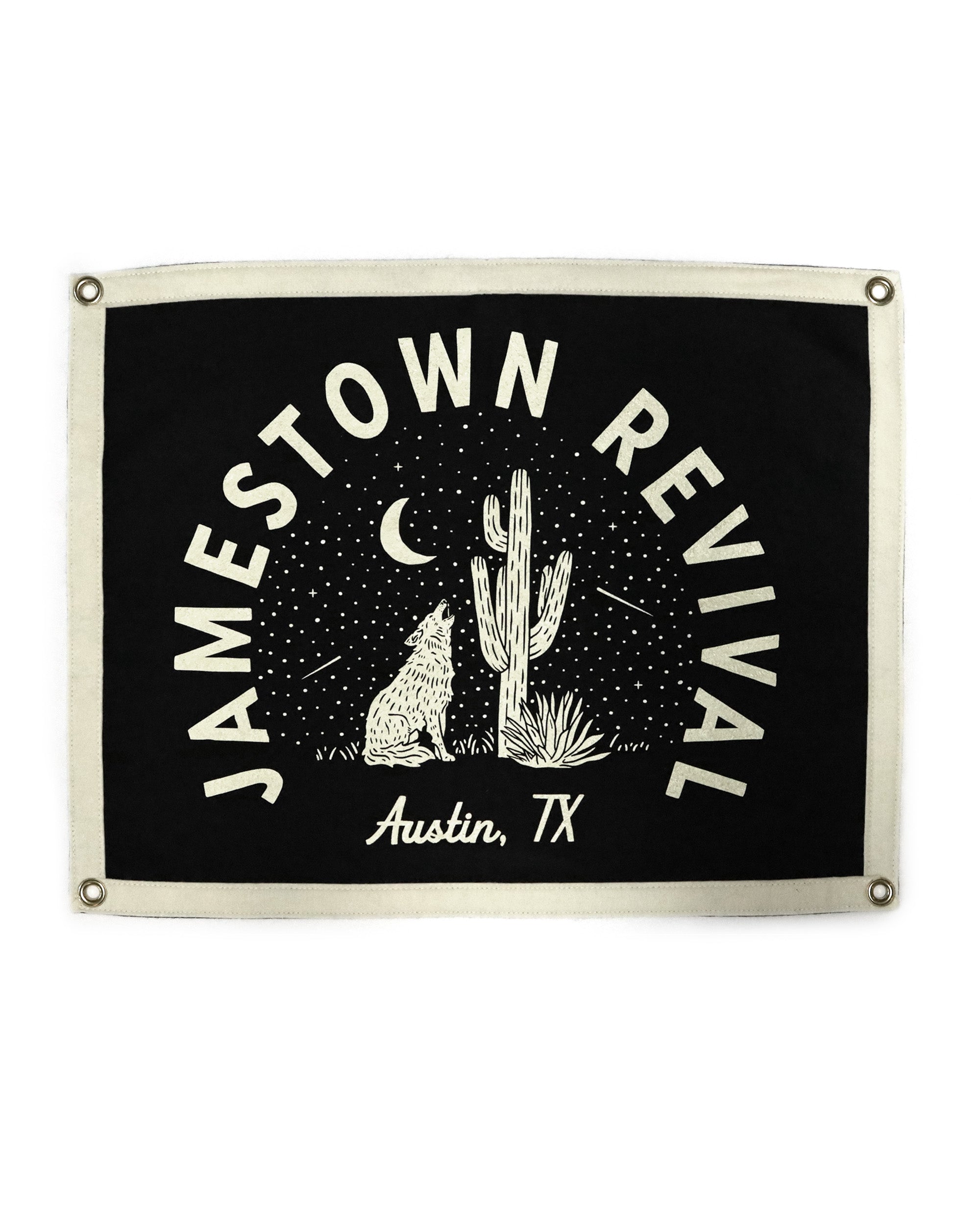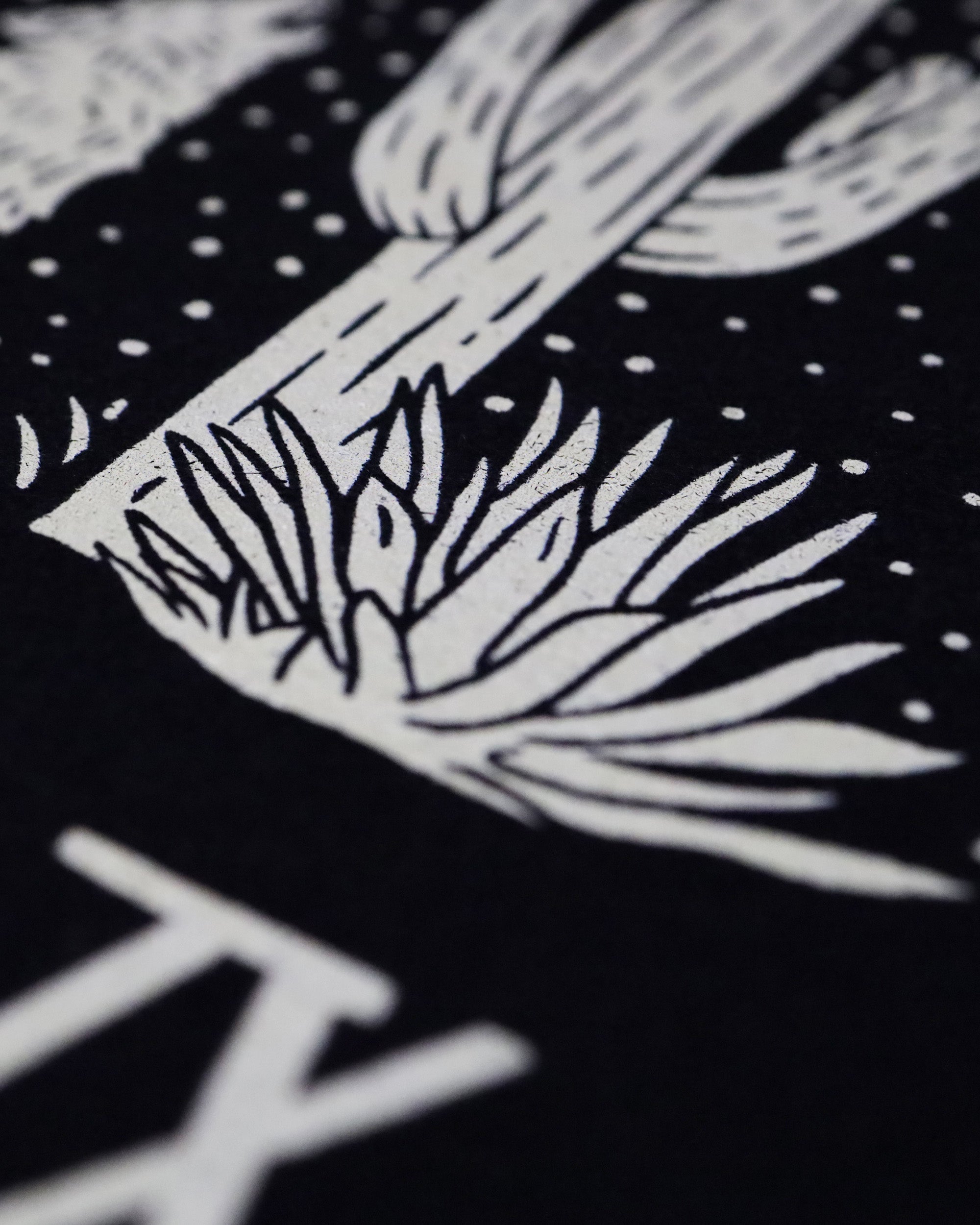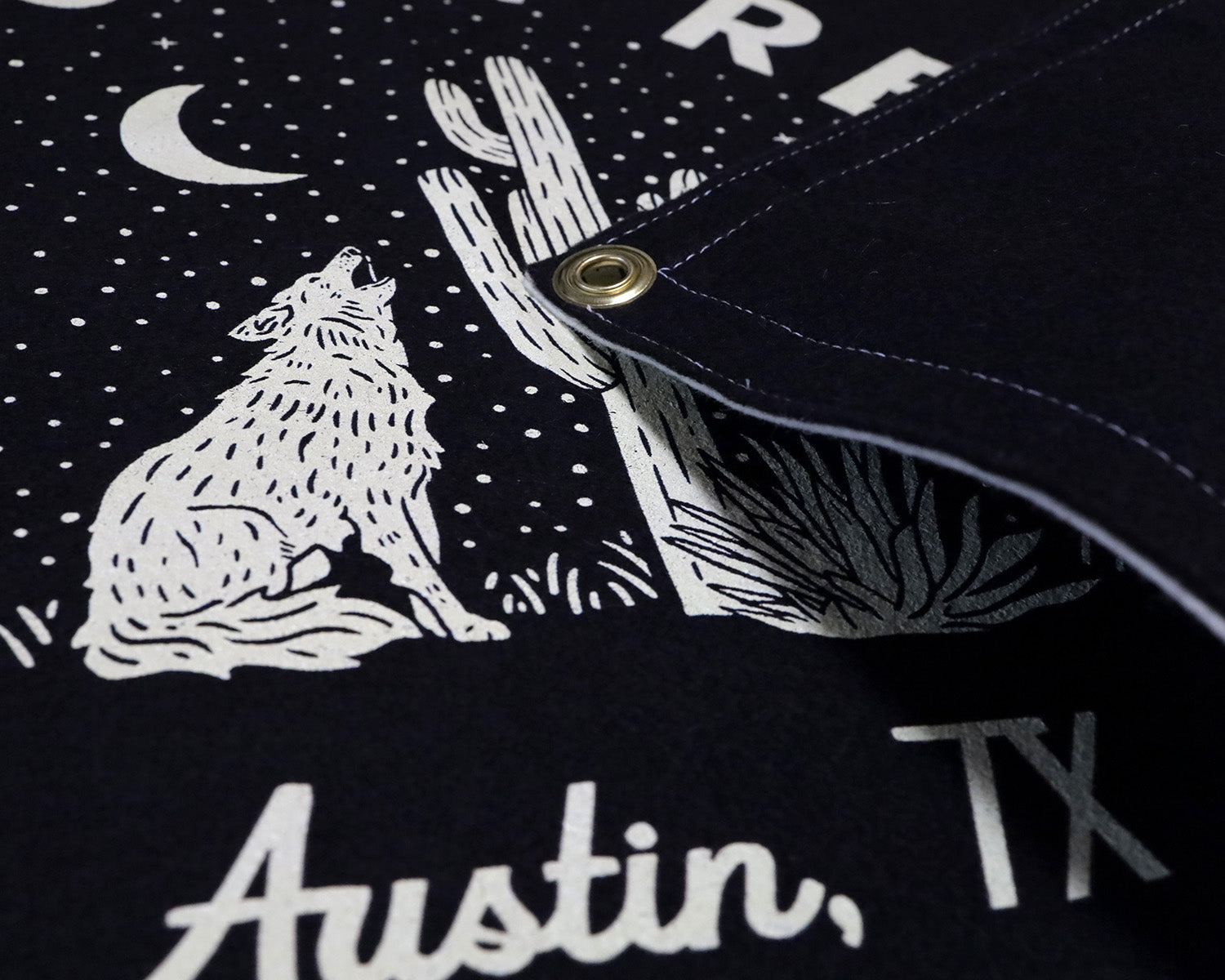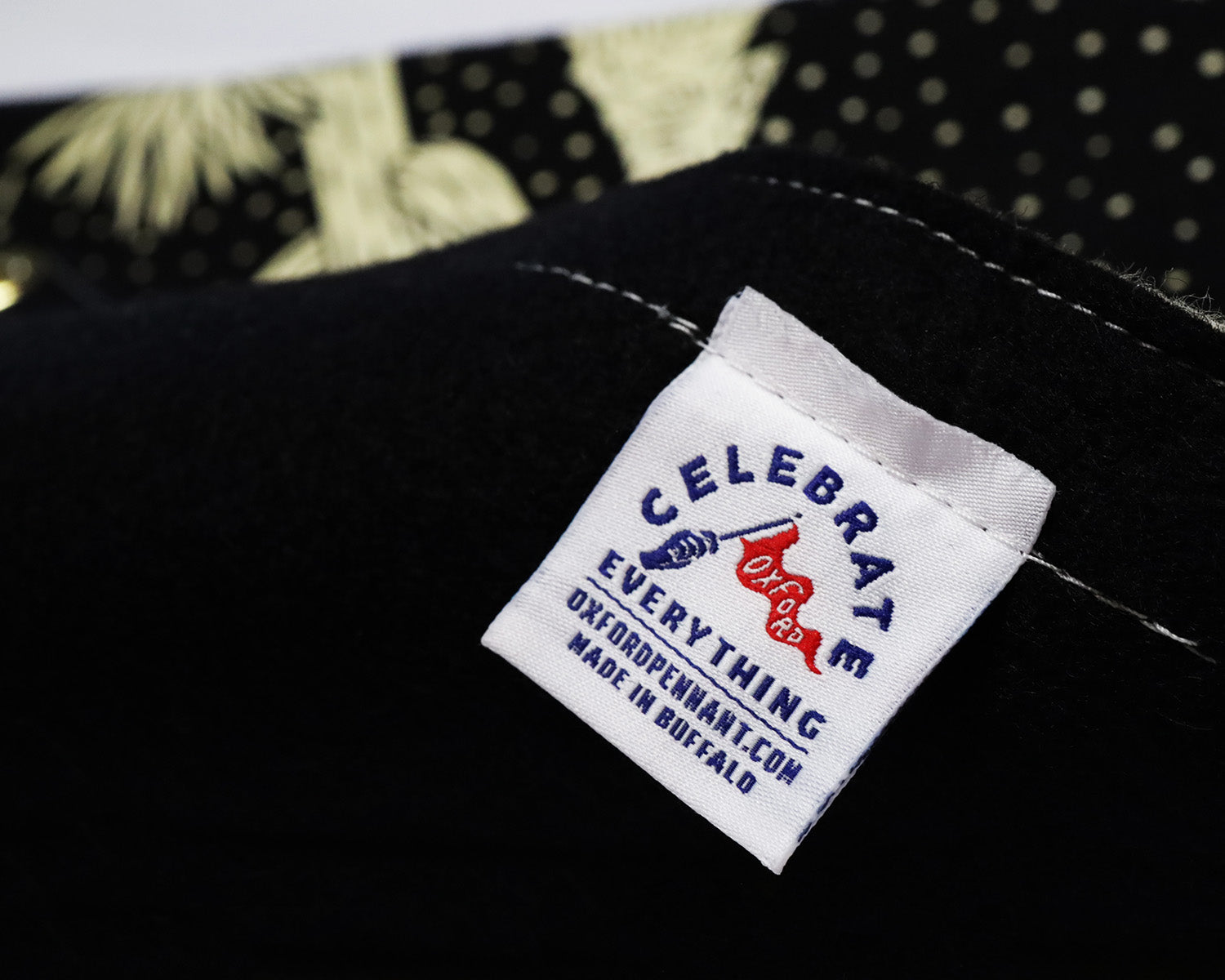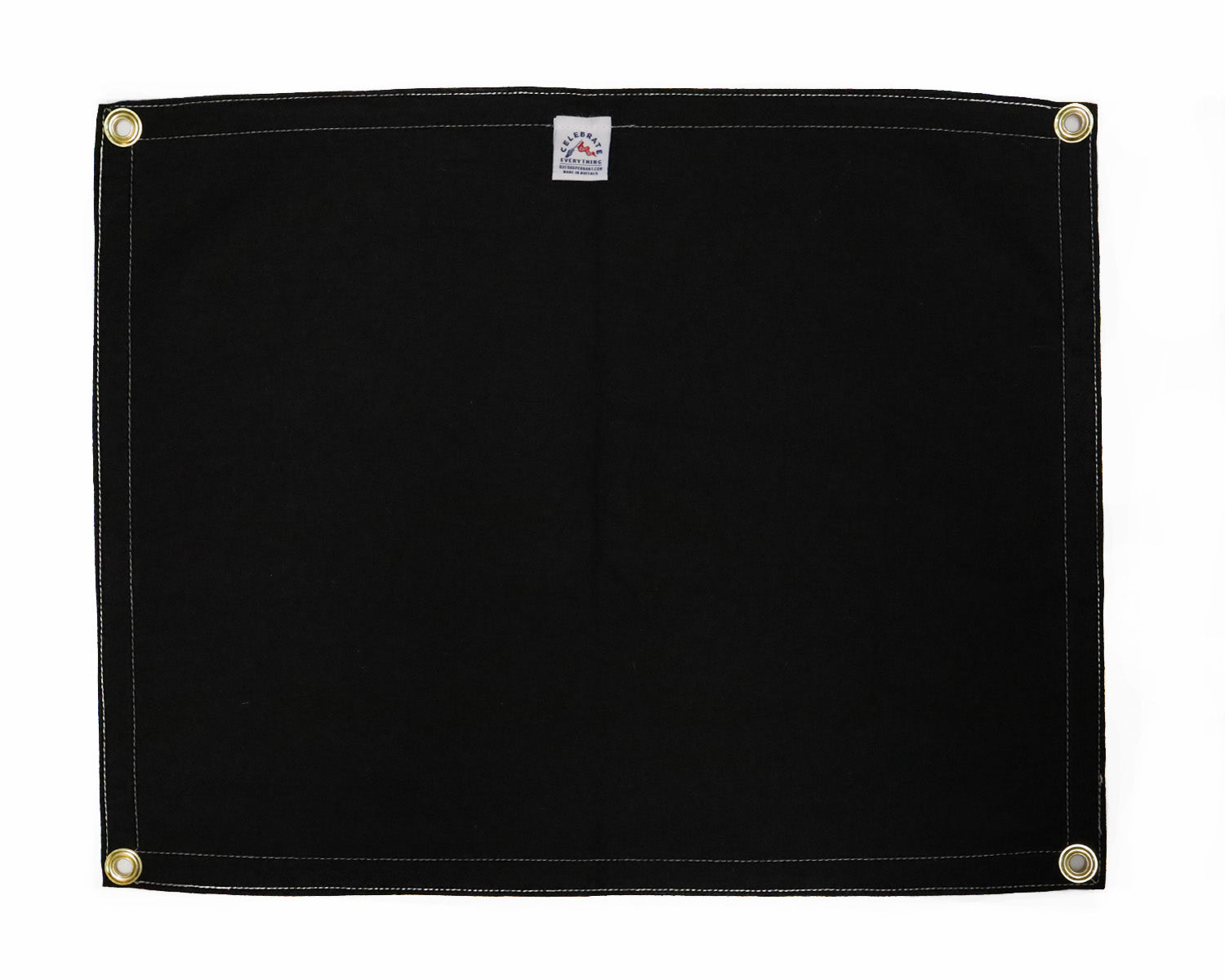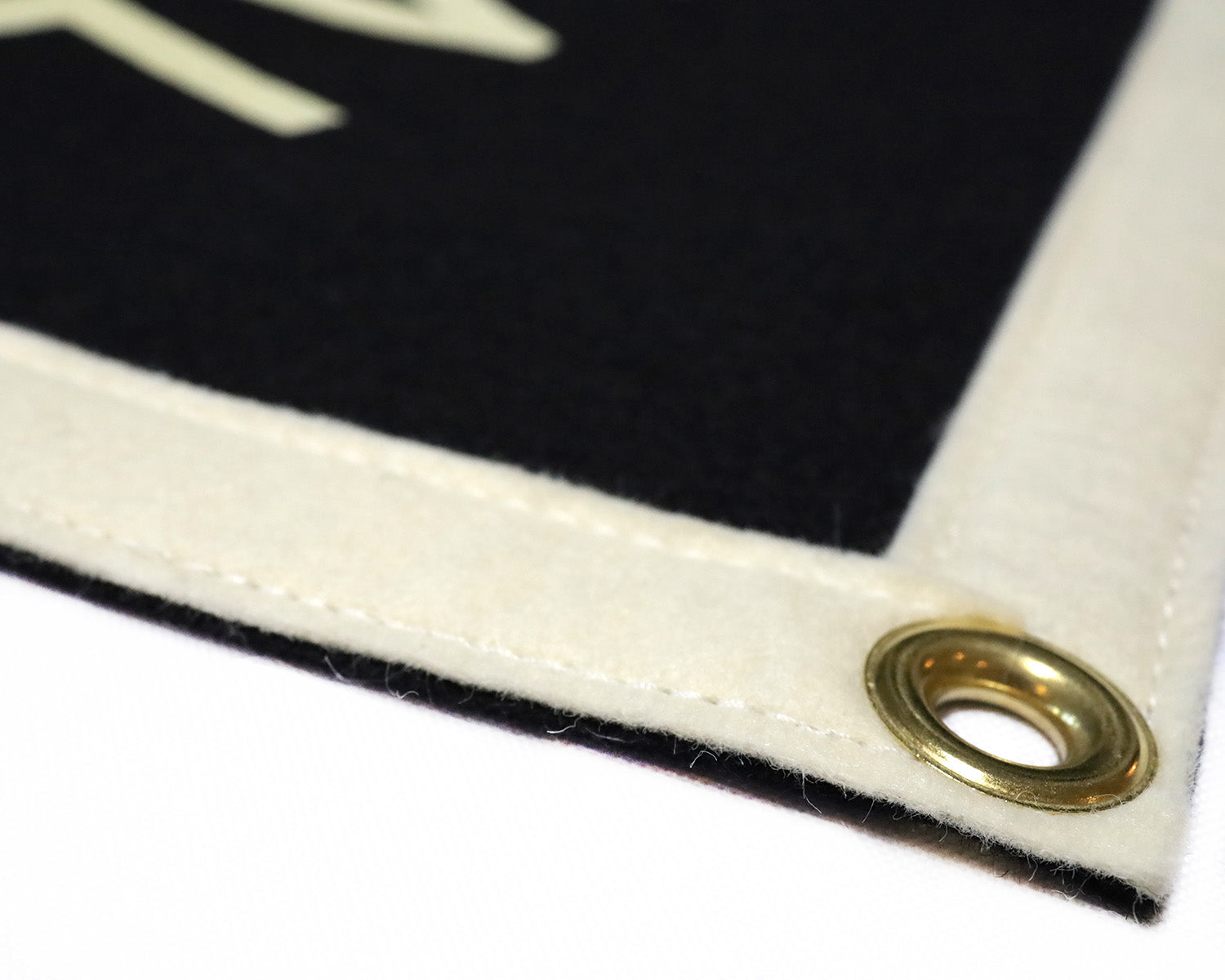 Wool Felt Coyote Flag
These are American-made, wool felt banners.  Crafted by Oxford Pennant out of Buffalo, NY, each flag is hand cut, screen printed, and sewn right here in the USA.  These are high quality, screen printed, wall hangers.  Can be hung with tacks, nails, or put in to a frame.
Specs:
Made in the USA
Size: 18" x 24" 
Material: Cut-and-sewn wool felt and screen-printed design
Color: black body, cream details and trim.