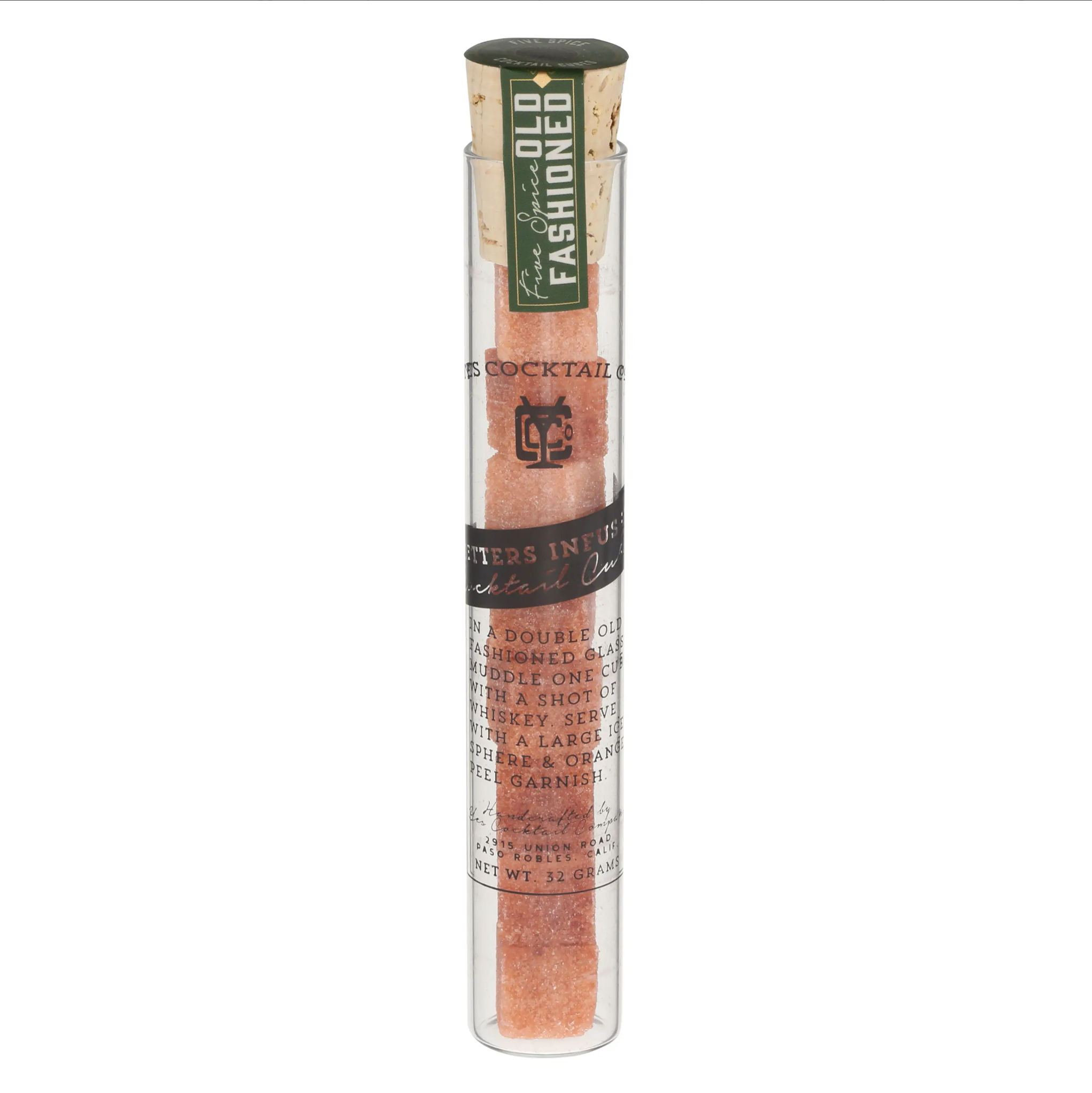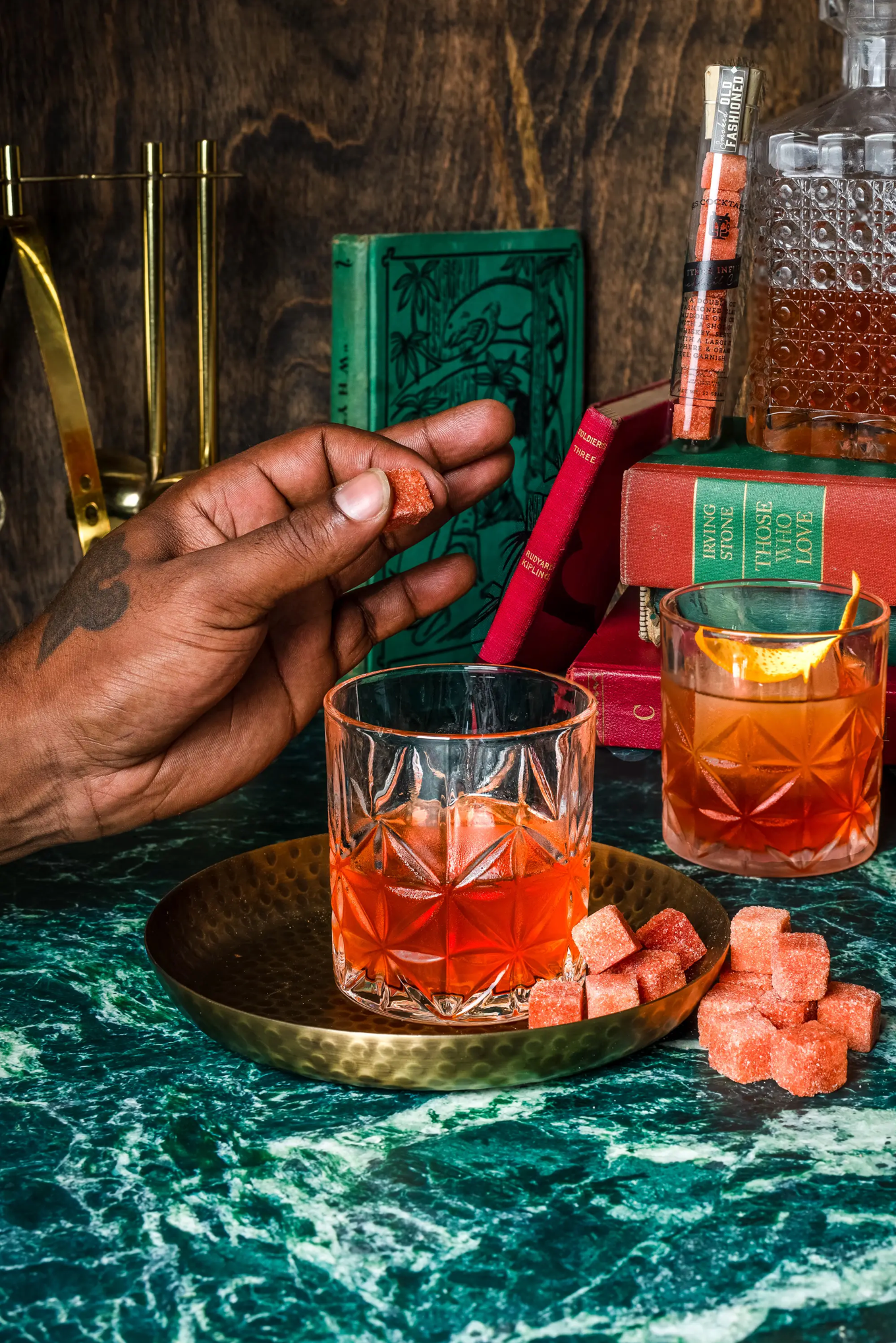 Five Spice Old Fashioned Cocktail Cubes
These have been a huge hit and it's easy to see why. The Old Fashioned is most definitely our drink of choice. These little cubes take all the guesswork out of the equation.  The five spices in this particular cube also add a nice complexity to the drink.  The perfect gift, or a nice treat to enjoy yourself.

1. Drop the cube in the glass
2. Add a shot of spirit and muddle
3. Add an ice cube
4. Serve!
Craft the perfect Old Fashioned every time with these organic cane sugar cubes infused with handcrafted bitters. It's the exact ratio for the classic Old Fashioned Cocktail, conveniently crafted into a single cube. Yes Cocktail Co's handcrafted bitters blend includes an elemental combination of delicate spices, led by the elusive Szechuan Pepper. Known for its unique spicy tingle known as mala - or 'spicy-numbness', It's a delightfully fun sensation sure to enhance your happy hour! It's simply unlike anything you've ever tasted.
Ingredients: Cane Sugar, Aromatic Bitters, Five Spice Bitters (Cinnamon, clove, anise, fennel, Szechwan pepper).
Nutrition Facts: Serving Size 1 cube (4g), Servings per container 8. Amount per serving calories 15, Total Fat 0g (0%DV), Sodium 0mg (0%DV), Total carbs 4 g (1%DV), Protein 0g (0%DV)
Details
Made in: United States

Alcohol by volume: 0%

Shelf life: 24–36 months

Storage: Shelf-stable

Weight: 0.02 lb

Dimensions: 0 in x 1 in x 7 in